Compounding pharmacy services have been around since ancient times when apothecaries used natural ingredients to prepare medicines. In recent years, compounded solutions have regained popularity as more patients look for personalized medication therapies that cater to their specific needs. In Connecticut, Reliant Compounded Solutions is at the forefront of this movement, working to build a healthier community one patient at a time through individualized care.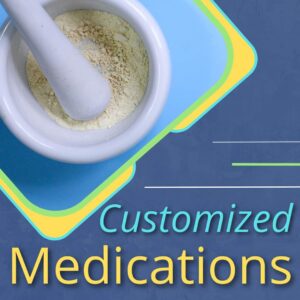 At Reliant Compounded Solutions, we believe that each patient is unique and that their medication therapy should reflect their specific requirements. That's why we specialize in custom medication compounding, using cutting-edge equipment and the highest-quality ingredients to create precisely dosed medications tailored to meet each patient's individual needs. Our pharmacists work closely with doctors and other healthcare providers to develop personalized medication regimens that are safe, effective, and easy to use.
One area where compounding medications can be particularly helpful is in pain management. Many patients struggle with chronic pain, and traditional medications may not be effective or may have unwanted side effects. At our pharmacy, we offer a variety of compounded pain management solutions, including topical pain creams that utilize multiple ingredients to target pain relief through different approaches. Additionally, we offer low dose naltrexone (LDN), which has been shown to be effective in reducing pain in many patients.
In addition to pain management, we also offer compounded medications for topical conditions such as acne, eczema, and psoriasis, as well as unique solutions for both humans and pets. Our veterinary compounding services include medications that are specifically tailored to the needs of individual animals, helping to ensure that they receive the best possible care.
At Reliant Compounded Solutions, we are committed to providing the highest-quality compounded medications and personalized care to our patients in Connecticut. We believe that everyone deserves access to individualized medication therapy that is tailored to their specific needs, and we are dedicated to helping our patients achieve optimal health and well-being. If you are interested in learning more about our compounding services, please don't hesitate to contact us today.
https://www.pccarx.com/compounding-research-and-education/compounding-research/